Vieille Chanson: A Story of Katrina and her Violin, before the Story of Katrina and her Violin
For those who enjoyed Light From Uncommon Stars, here is a short story that is one of its parents.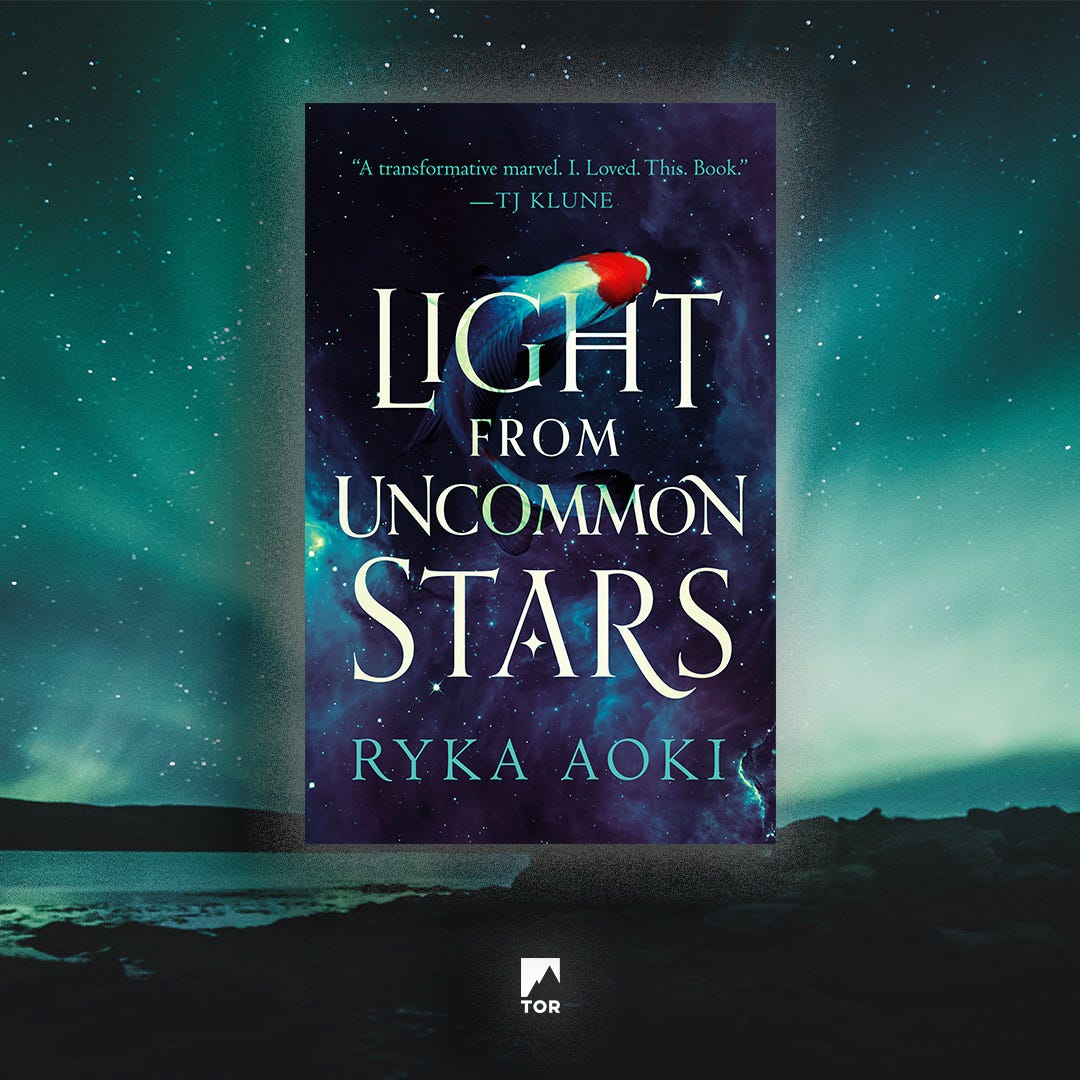 Hi Folks!
The paperback version of Light From Uncommon Stars comes out this month (with an amazing new cover!) So, rather than the monthly Nancy Chapter, I thought I would share something a little different.
Here is a never-published short story that was in some ways a study for Light From Uncommon Stars.
"Vieille Chanson" is named after a piece written by the French singer and composer Pauline Viardot (1821-1910).
In many ways, this seems like a study for my novel, getting used to melding queer themes and violin music in my beloved San Gabriel Valley. No donuts, but boba, and there's even a Katrina (though a different Katrina, but I think they could be friends if they met.)
At the time, though, I had viewed it as a possible spoken piece with an audio soundtrack. In fact, I did read this one time in public. But after that one reading, I put it away, only to come back later and let its music into a novel that I was writing about a deal with the devil...
Here's a beautiful performance of Pauline Viardot's "Vieille Chanson" performed by the NoteRosa Duo. Please listen to it softly (maybe even loop it) while reading the story that follows.
I hope to feel better soon and look forward to seeing folks at San Diego Comic Con. (More on that soon.)
Much love!
Ryka
--
Vieille Chanson
By Ryka Aoki
.
Unfortunately, one need not to search too hard for reasons that a girl like Katrina Morales might kill herself. Consider family, friends, future, toss in a Caitlyn Jenner interview, add the look she just got from that woman on the bus, and it might be harder to figure why someone like Katrina might want to stay alive.
🥀
Just a few miles south of Whittier, past the Altadena dairy, the Donut King, and the new 99 Ranch market runs a concrete wash. The wash brings water from the mountains, and can flash flood, so the wash area's not zoned for building. So if you know your way through sedge, bricklebush, foxtail grass, and occasional chain link fence--you can hug the water, to the Rio Hondo, the San Gabriel, then if you keep going, all the way to sea.
This was how Katrina escaped when her world was in little bitty pieces. Moving, past a dead peach tree, a dirty towel. Some thistle. A beer can and discarded In-N-Out wrapper—all broken, tossed away—yet like the water, just keep moving. Forward from back, forward.
From back when her folks, mad enough when they saw makeup and eyeliner and thought their son was possessed by Satan…
Looking down, one might see a lizard, maybe a gopher or clueless opossum. Along the wash, one could walk, anonymously, by something strong, constant, and cool, oblivious to anything that happened at home.
She couldn't think about home without getting dizzy. Her mother's smile, when Katrina came home with her dress ripped, lip split, and eye swollen shut, preaching God punishes creatures who won't repent. And God. God the father, the father, the binding, the smiting, the flood.
🥀
Beside the water, she drifted. As the wash opened to the Rio Hondo, the dry shrubs yielded to cattails, sycamore and cottonwood saplings. The water runs roughly parallel to Rosemead Boulevard, but from the highway, you would never know how deeply the Rio Hondo flowed.
Sometimes, Katrina would look for tracks. They weren't all from dogs and cats. Some were lighter, more graceful—coyotes. Here were the agile tracks from a raccoon. And those were a lizard's cute tiny feet, with the little wave its tail.
Katrina pondered her queer school friends, buzzing about gentrification, identity… So fierce, so revolutionary... Yet Rosemead? El Monte? They'd never come here—at least not without their fixies, selfies, and Yelp reviews, and all of that was great, but she thought of her family, and families like hers, with parents who would never ever ever join PFLAG…
Yet where else but a 626 kitchen do you get Vietnamese menudo--tripe and hominy lazily simmering in fivespice, anise, chiles… Where did her queer friends go when they wanted their tastes of home? She had been to San Francisco. She had tasted their burritos.
🥀
This whole time, she just wished she could forget queers, her parents, her empty stomach and emptier heart. The whole problem wasn't who she was. The problem was that everyone thought who she was was the problem. Egg rolls, drag shows, Jesus, Beyonce. Makeup, shoes that fit. Marriage. All of this just…kept her from hearing the most important thing on the earth.
"Hector!?"
Katrina spun around, pepper spray already aimed straight at the old man's eyes.
"What the fuck, asshole!"
Katrina looked around to see if he had friends, but he was alone.
"I thought you were a boy."
"Yeah, well I thought you were a fuckhead!"
He looked at her, then looked at her.
"No! NO! Please. I'm sorry. I didn't mean it like that. This boy I knew. He used to come here. He had a violin, too."
He motioned at the case. "I mean, how many people come down to the Rio Hondo with a violin?"
That was a valid point, at least. She lowered her pepper spray.
🥀
"Sorry I scared you. I've been waiting for years, and you're only other person I've ever seen bring something like that. My name is Miguel. You from around here?"
Katrina nodded.
"Figured. No one else would find this, right? I used to come down here to fish, swim, maybe sneak a beer. Just to get away from all that crazy life stuff. I mean home gets crazy, you know?
Katrina nodded.
"And once, I got here as the sun was setting, and I heard this sound. Scared the shit out of me—but it was amazing. I mean, it was like nothing I ever heard, right? I mean, violin? Who the fuck plays violin?
"But there he was."
The old man's voice broke, and he started to cry. Katrina gave him a Kleenex.
Miguel told her that years ago boy named Hector had practiced here. Some evenings, the sky would fill with blackbirds, and as Hector played they would circle and float like a lace of night, pure and black as we wish the night would always be.
"And he was so beautiful. Just like you… I mean, not that I'm a fag or anything like that. I mean. I mean…
"I really fucked up, you know."
He finished his story to the sound of blackbirds. She looked up at the sky, but there were no birds to see. When she looked down, Miguel was gone.
🥀
That night, Katrina dreamed. Of blackbirds, of the Rio Hondo wash. With not so much concrete, but more open and wild. On the ground were paper bags and hamburger wrappers, but they weren't from In-N-Out, and the empty soda bottles weren't made of plastic, but glass.
And she heard music. From a violin. From the searching, slender fingers, that held the violin. From the small, yet radiant boy to whom the fingers belonged.
A taller boy, who must have been a younger Miguel, approached, and Hector jumped back. But Miguel sat down and motioned him please go on. The young Miguel looked like a child who had just discovered ice cream, or Disneyland, or how music was better when you moved your body, too.
Hector's music changed as well, from someone playing to a world that would not listen, to someone playing to the one person who did.
The music blossomed so much that when the two boys kissed, it seemed to louder, then softer, then louder, until they were done, and the taller boy stirred, grabbed his clothes and rushed off.
Katrina tossed and turned, and the season changed, and now there was rain. And Hector, holding an umbrella, smiled when he saw his lover coming, then frowned when he did not smile back.
Then he realized Miguel had brought other boys.
He tried to run, but they brought him down, pushed him into the mud, kicking and hitting him. One of them unzipped his pants, grabbed Hector by the hair.
Hector looked for his lover, but Miguel turned his head.
The blackbirds had stopped singing, for rain was thundering from the mountains, and flood.
When other boys had done what the other boys had done, they left Hector crumpled there.
Then one of them picked Hector's violin.
Hector screamed, and clawed, kicked, bit the boy's hand. His friends tried pulling him off, in the frenzy, clawing his eyes, and as the rain came down harder, someone hit Hector with a bottle, and he tumbled to the surging river below.
The boys scattered.
Miguel stumbled to where Hector had fallen. He picked up the smashed instrument, made to jump, but then his courage failed, as the water and music and forever left him behind.
🥀
The next day, Katrina walked as if dreaming past the boba joint. She thought of Hector, because she knew what it was to have a violin smashed. By her father, who thought boys shouldn't learn fag shit like that. She thought of the Miguel, whom she couldn't really blame, not after growing up the way she did. She watched the people walking by, so many of them seemingly without strangeness or incident… Yet how many, even now, were alone?
Who had a music, or a secret? Who knew the shame of letting it go? The question made her heart race, scream, cry, and she didn't know why, but she wanted to play until the blackbirds floated like petals as high as the eye might dream.
That afternoon, Katrina scrambled back down the wash, past the car batteries and beer cans and foxtails and bricklebush to that same clearing. As expected, there was no one there. She looked out at Rio Hondo, and tuned her violin, the one she bought from eBay, that her parents had never seen. And she warmed up a little, to relax her back and shoulders, and get used to playing outside.
And then, she began to play.
It wasn't a loud, or a difficult song… but it was an old song, a song of dreams. And women like Katrina, one thing they did well, was dream.
Yet, this was dreaming, not for herself, but for someone else… This was a new, deep feeling, something akin to joy. And slowly, the blackbirds began circling overhead.
Then, from between the shadow and the setting sun, she saw a slender boy, with deep brown eyes and hair exactly like hers when she got thrown out of the house. Hector's lashes and eyes were perfect, his hands almost translucent, and nails lacquered the color of bone.
And before him was the old man, holding pieces of a shattered violin.
🥀
Miguel dropped to his knees, but Hector knelt beside him and put his finger to his lips. He kissed his forehead, and Miguel was once again young. He ran his hands back through his hair, around his ear… down the arch of his neck, his chin on resting in the hollow of his arm.
Then, Hector stepped away, raised his left hand, which held his violin, once again beautiful and whole. He raised his right hand, and it held a bow. He smiled at Katrina, bowed his head slightly, and to the music of a dream, began to play.
And as they played it was like speaking, in a way both of them had always wished they could.
I'm so sorry. I'm sorry, too. Was it bad for you? Yes. Were you beaten? Me, too. Is being who you are worth it? Who knows? What about menudo? Hate it. Fuck you! Just kidding. Love your eyeliner. Stole it from my sister.
And music?
Always.
And Miguel was once again a tall, young boy. From behind, he reached out to Hector, swayed him, to the music, the blackbirds circled flirted and dove, and floated, uniting the two lovers finally into the sky, into the wind, as they rose in ten thousand of petals of midnight.
And Katrina would read later, that a boy named Hector Alvarez had slipped in the rain and fallen into the Rio Hondo in 1954. That he was a good boy—kind to the neighbors. And that in that same spot, in 1982 the body of an old man was found beaten to death under piles of garbage and trash.
No mention was made of the violin, let alone Miguel's name, but is that such a surprise?
🥀
It is said that one knows a true musician not by how she starts a piece, but by how she ends it. Too often, one thinks a song is over with the last written note. But a song does not end in the playing, but in the listening, in the resonance that lingers in the fingers, in the instrument, in the air. It lingers in dreams and souls who will never again be alone.
Katrina Morales let the last note ring, holding it, holding it like a promise… as a lace of blackbirds circled and sang, even after night finally fell, the heavens parted, and her last trace of loneliness was gone.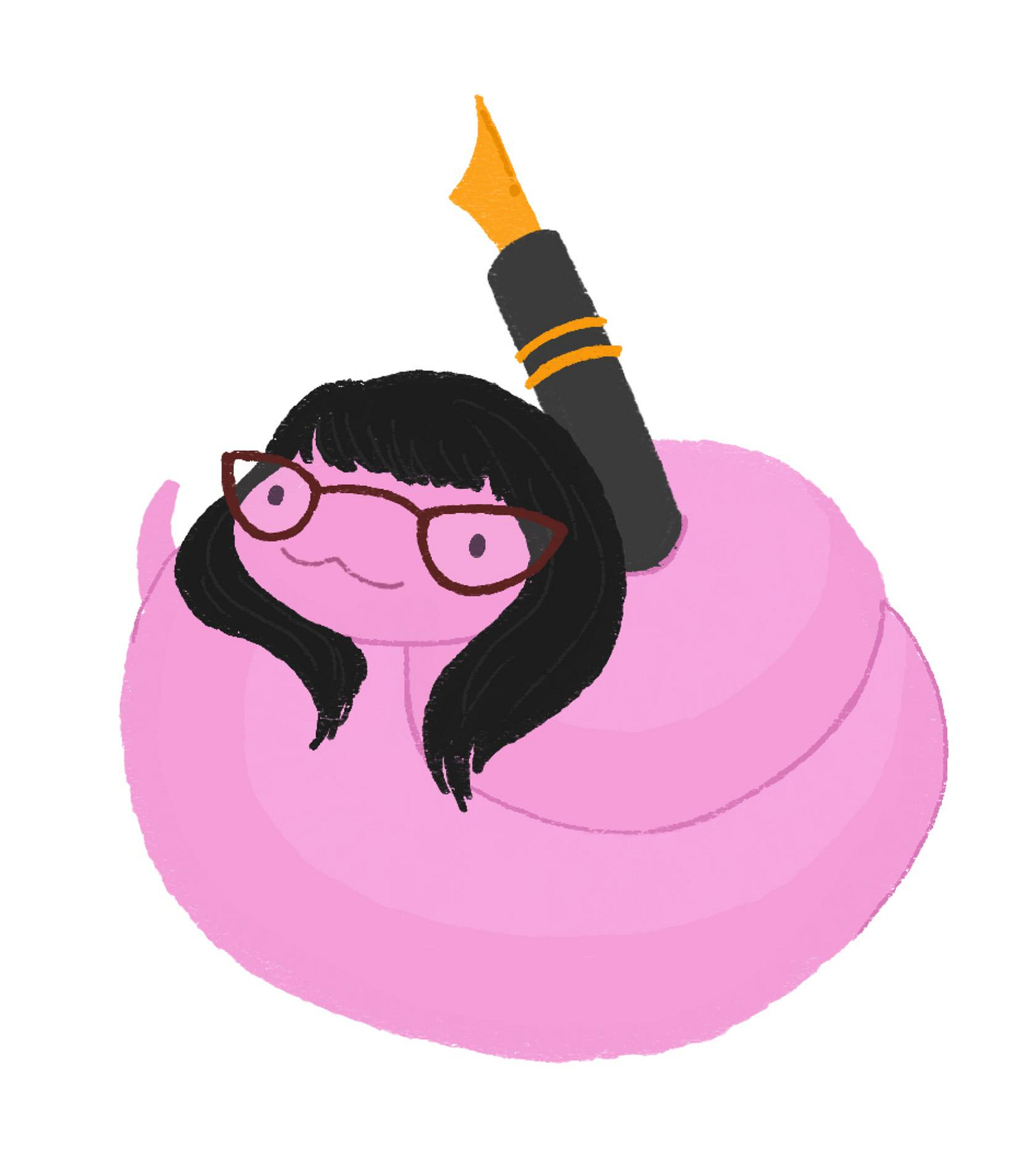 Please subscribe to my newsletter! Thank you!
--
Cover: Courtesy of Tor Books.