Probing the Inner Game
Anal Beads, Steel Cages, and Other Pressing Topics in the World of Chess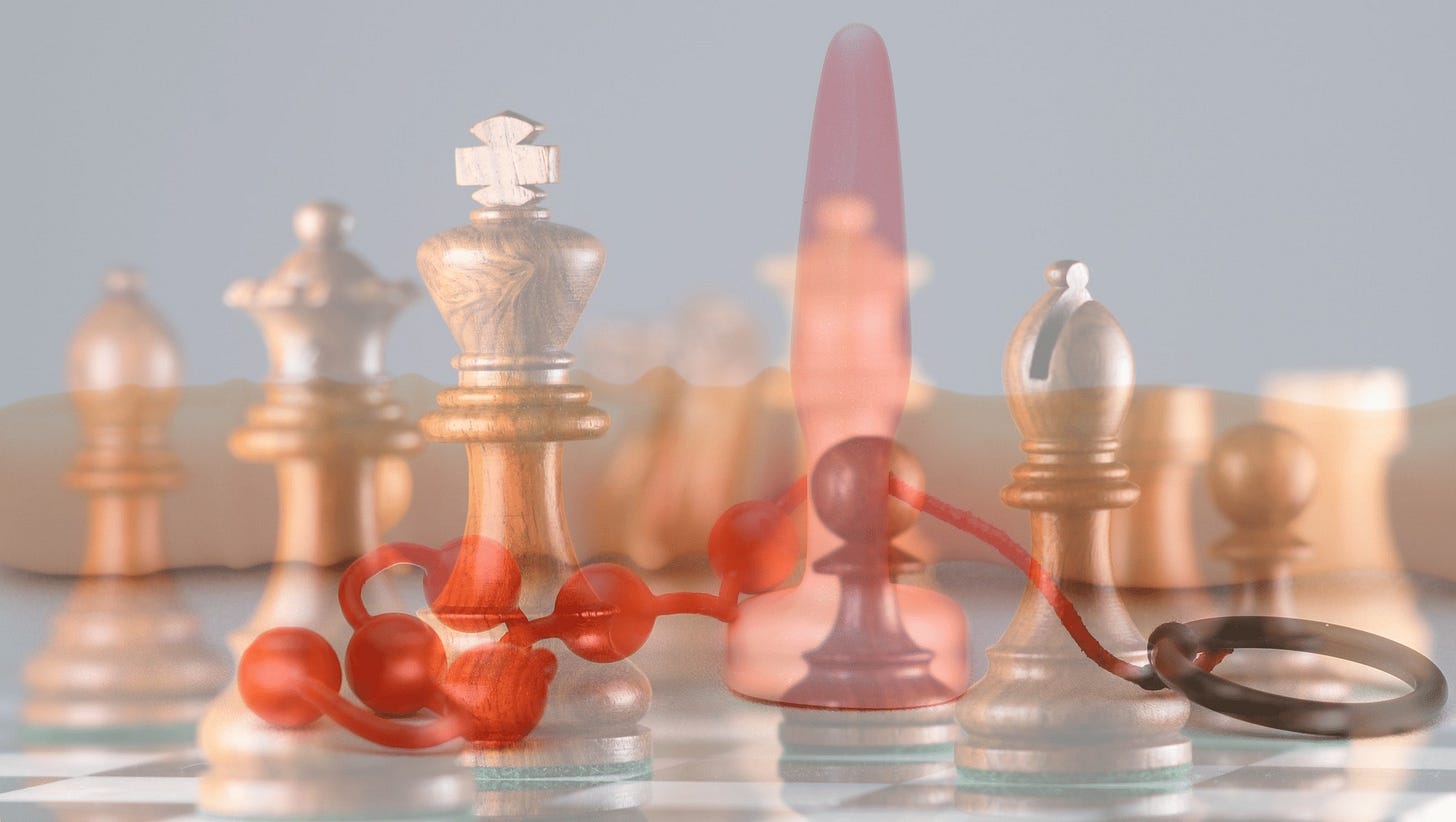 Hi Folks!
Every once in a while, I set out to write an essay about something I've looking forward to since forever.
I'll be ready to talk about the Hubble Deep Field and queerness, and I will probably throw in a few dinosaurs and kitchen knives for good measure. I have my ideas down—I've even sketched out the first rough draft.
Everything looks great.
And then, I read this:
Chess grandmaster denies cheating by using anal beads
And just like that, the Hubble space telescope will have to wait until next week.
♟️⚡️🫐🏆
Last week, Euronews.Culture published that actual headline. The grandmaster in question is Hans Niemann. Niemann, against all expectations, defeated the legendary Magnus Carlsen, the reigning world champion and the most dominant chess player ever since the International Chess Federation (FIDE) kept track of such things.
Niemann is a relative newbie amongst grandmasters, and Carlsen and his supporters find it so improbable that he could beat the legend that they assert he MUST have cheated. Perhaps with foot sensors in his shoes—
or maybe with remote-controlled, vibrating anal beads.
There has been no direct evidence of this happening, but circumstantial evidence is complicated—Niemann insists that he never cheated in a "on board" game of chess—which is a curious qualification. It turns out that, in the past, Niemann cheated in online games, and was even banned for it, so his reputation precedes him.
And yet there is no proof, no pictures, no incriminating stain.
Which leaves the chess world grasping at beads.
♟️⚡️🫐🏆
Probing further, what I find most fascinating is that this is the first generation of players where vibrating anal beads would have had any benefit, at least in world championship events.
In fact, this is the first generation where outside aid of any sort is a concern.
Yes, cheating is as old as time, but in chess, top-level cheating has traditionally been limited to fixing matches—arranging to win and lose behind the scenes—rather seeking an unfair advantage to win.
Think about it. Before computers (and perhaps Ritalin), how would a world-class player even do that? Sure, you might find better players to feed you moves if you're playing a local tournament.
But what if you're facing the greatest player in the world? Who could you ask? There are limited players of that caliber—and those players have their own careers to think about. Why help a rival?
Besides, they still could not guarantee a victory, because two (or five or ten) lesser grandmasters don't necessarily have an advantage over one more talented grandmaster.
Chess is kind of like a kung fu movie that way.
All this would make anal beads useless (except to maybe expand the capabilities of one's opening game—but that would be a stretch).
Until now.
♟️⚡️🫐🏆
This is the first generation where computers are clearly superior to the best human players. The latest chess-playing computer might expect to beat Magnus Carlsen 98% of the time—with the other 2% being draws.
Who needs other grandmasters? Hook that laptop up to the anal beads and buzz! buzz! there's a new World Champion in town!
It is an unprecedented change, and the responses are also unprecedented. In his rematch with Niemann, which happened just this week, Carlsen made one move and left the game. Here's the whole match (don't worry—it's less than a minute long).
For comparison, here's the legendary "shortest pro wrestling match ever" between King Kong Bundy and SD "Special Delivery" Jones
I never thought I would write about Magnus Carlsen, King Kong Bundy, and anal beads in a single article, let alone the same sentence. (<— I am quite proud of this.)
Yet here's another wrestling connection: some chess players have proposed that one way to prevent cheating would be to place the players in a Faraday cage—usually made of steel mesh or chain link—to block outside interference.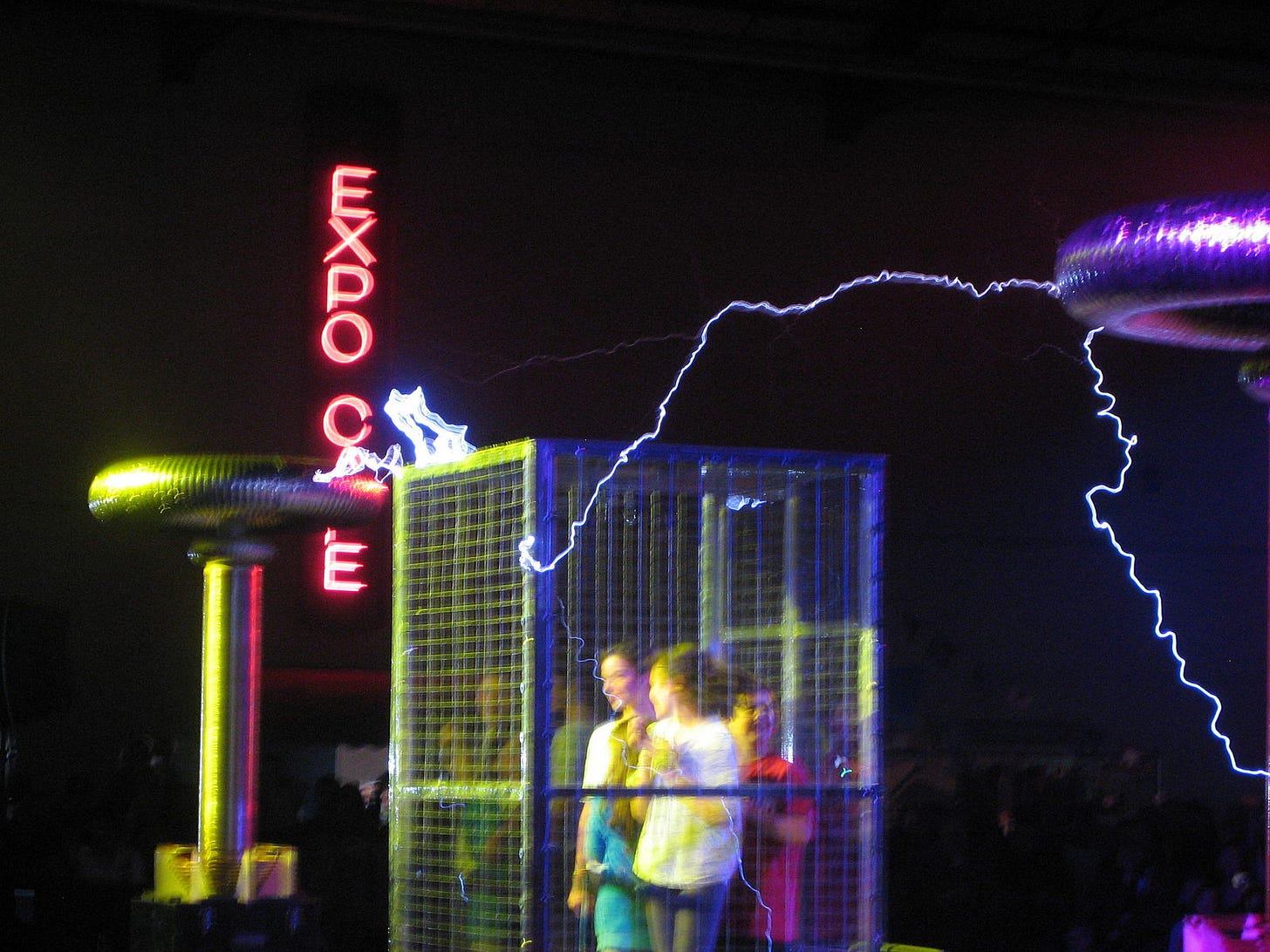 A Faraday cage. Because nothing should shock us any more.*
All we would need to do is find a Faraday cage big enough to accommodate a chessboard, two grandmasters, and their egos.
And, as luck should have it, such cages already exist.
Professional wrestling already uses them for their steel cage matches. The steel cage is used for exactly the same reason—literally to prevent outside interference.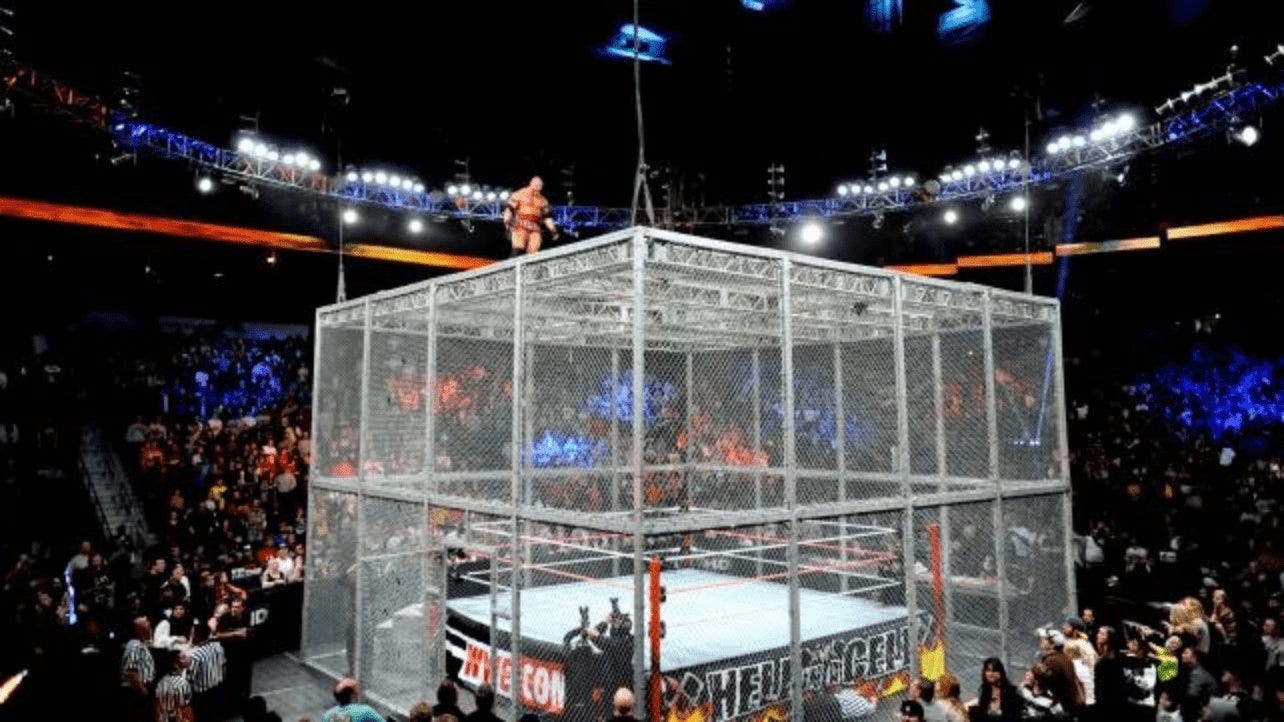 A modern pro wrestling steel cage, complete with enclosed roof. Billed as "Hell in a Cell," this very cage would work as a Faraday cage for chess purposes.**
It's more than an interesting similarity—some of these are straight-up Faraday cages.
A steel cage match? In chess?
What next? Strap matches? Haircut matches? Loser Leaves Town?
Is this really the future of chess?
♟️⚡️🫐🏆
I think some of the tribulations we're seeing are part of a deeper issue—what does it mean to be the best human chess player in the world?
This is the first generation of players to need that qualifier—before the latest computers, the best human chess players have always been the best chess players period.
In the earlier days of computing, a lone human could defeat a room-sized computer attended by a team of engineers in lab coats. Now, even our most brilliant and disciplined human minds fall before computer programs you can run on a decent laptop.
So much for the supremacy of the human mind.
So, chess need a new hustle. What will world-class chess look like in the future?
At one extreme would be the pro wrestling route—dropping any claims to legitimacy altogether, embracing "cheating" as part of the game, and stressing personal vendetta, made-up storylines, and entertainment value.
At the other extreme might be the Olympic route, with searches and monitoring and matches in Faraday cages, along with routine and random checks for Ritalin and other possible mind enhancing drugs.
Neither seems desirable—and both leave the deeper question unanswered:
What does it mean to be the best human chess player in the world?
♟️⚡️🫐🏆
The Atlantic just posted an article that compares chess to poker—a game that places more emphasis on context, hunches mind games, reading your opponent, and the like.
In "Chess is Just Poker Now," Matteo Wong suggests that since chess computers have become unbeatable, human competitors have been forced to emphasize these human aspects of the game.
To be fair, mind games have been part of chess (see Bobby Fischer) all along.
But now, according to Wong, it's become just poker.
However, to assert that chess has become "just poker" seems a little unfair.
First, Wong's article fails to mention that multi-player poker has been a more difficult game for computers to master than chess.
In multi-player poker, it is impossible to know which cards are where, and making educated guesses quickly is very difficult for computers—not to mention accounting for all the human idiosyncrasies of not one, but five other players.
More importantly, unlike Wong, I don't believe that the advancement of computer programs must necessarily diminish chess's championing of the human mind.
Because there's another way to view the situation.
♟️⚡️🫐🏆
It is easy to think of a chess computer as an opponent—smarter and immune to fatigue or distraction, but still an opponent.
But that is not quite accurate, is it?
Think about how computers learn chess. Studying game after game, board after board, computers encompass the legacy of all recorded chess.
In essence, when playing a computer, a player is not facing one opponent—a player is facing all opponents. In a computer one faces the history of the game.
And that is a completely different sort of challenge from merely trying to defeat a robot.
As computers inevitably advance, a chess computer will offer an unprecedented way to test one's skills to the utmost, beyond accusations of bribery or protecting an Elo score, or even lack of quality opposition.
The computer is not an opponent. It is an opportunity.
Through computer matches, the greatest players of our generation can compare how they fare against the greatest strategies, the most perceptive minds of all generations. This has never been possible before!
What true champion wouldn't want that?
Yes, "victory" will not defined in the same way. And the game itself may evolve to embrace different strategies, different mindsets.
Yet, I think chess players would be up to the challenge.
For as the vibrating anal bead controversy shows, to secure victory, even the top chess players might be a little more versatile than expected.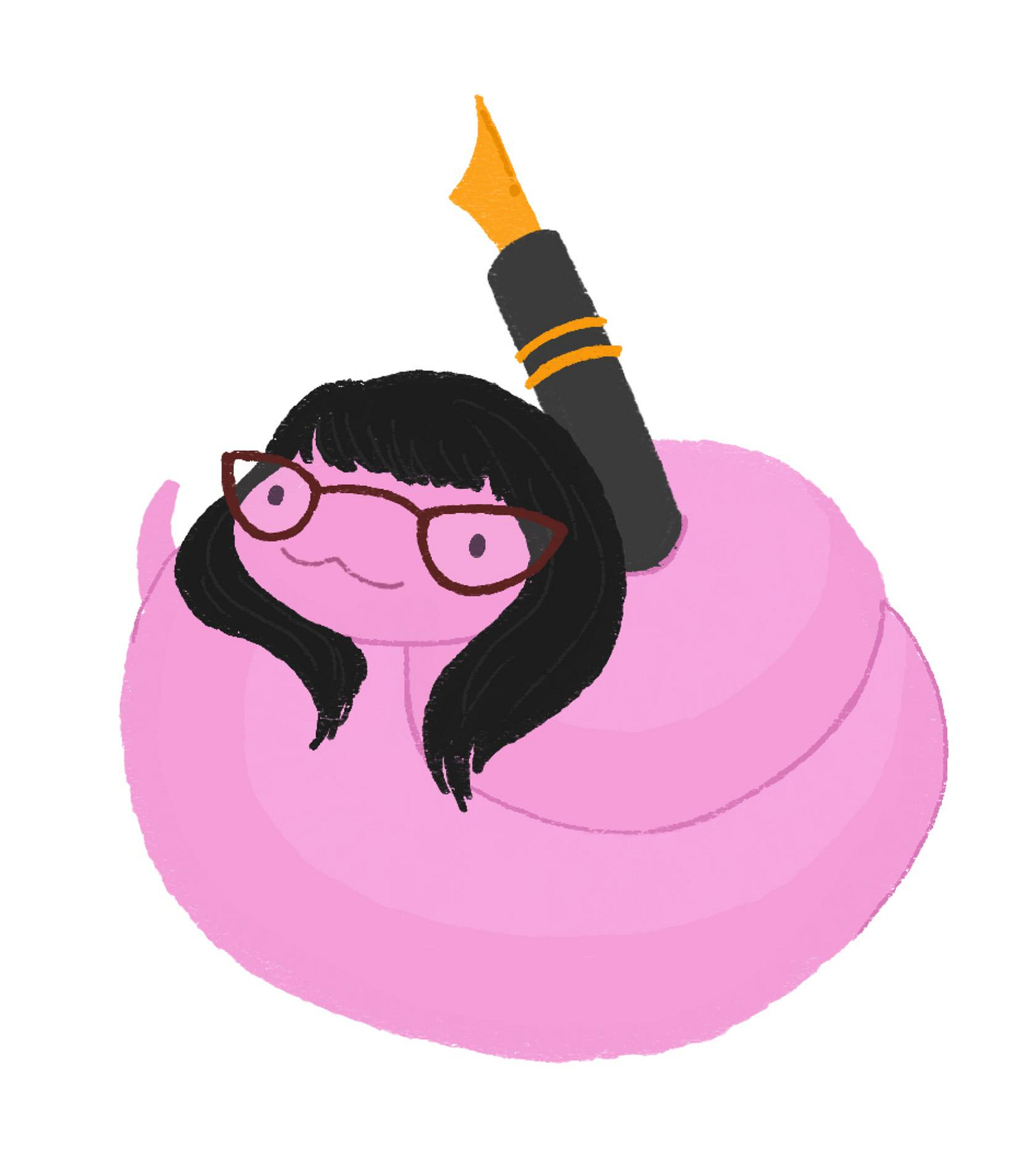 --
COVER: Collage by me.
*Raymond "Peaceray" Leonard, CC BY 3.0 <https://creativecommons.org/licenses/by/3.0>, via Wikimedia Commons
** From https://prowrestling.fandom.com/wiki/Hell_in_a_Cell