Rolling With It—"Randori" a performance piece for uncertain times, both then and now.
Facebook Bulletin will come to and end, and that means yet another beginning. :) Here's an old piece that is new.

Hi Folks!
As I tweeted earlier, Facebook Bulletin (the platform that hosts Rykaworld) will be shutting down by early 2023.
I learned a lot, and I enjoyed working with the Bulletin team, especially Sasha Bronner, who has been nothing but an excellent resource and guide.
As far as us, we'll eventually move from here (to possibly Substack) but we have a couple months before we need to cross that bridge. Stay tuned. I am enjoying writing the newsletter immensely—so off we'll go.
But to move forward, I want a move backward a bit.
This is "Randori," a never-published piece I wrote years ago about my life as a judoka. Randori literally means unscripted or random exercises.
In many (perhaps all) ways, I see life as randori, where there is no set script. And yet, there are rhythms and flows, and in all the chaos, one can apply techniques and art and create incredible structure and meaning.
"Randori" was originally a performance piece I created for Sean Dorsey's "Fresh Meat" series in San Francisco. I also worked it into an essay form, but I prefer the script version—it feels more alive, even if the format is a little unusual. As this is a performance script, there are a few stage directions.
"Shakuhachi" is a Japanese Bamboo Flute.
One day, I promise to play some for you.
---
RANDORI
BEGIN SHAKUHACHI
Roughly translated, the Judo means the gentle way. I suppose "gentle" is relative. A judogi is thick and rough, made to dislocate fingers before the seams even feel strain. It takes your skin a few weeks to get used to its roughness alone.
(puts on new gi top)
But after a few months of the "gentle way," even this gi will fail. And if you've been dedicated and have a bit of talent, this will turn to this.
(hold old gi)
It doesn't get this way by being gentle.
After almost 30 years of judo, I feel that anyone who says there is no room for bloodlust on the mat isn't being honest. It's always there, in your pores, your fingers—a thirst you feel through the mat itself.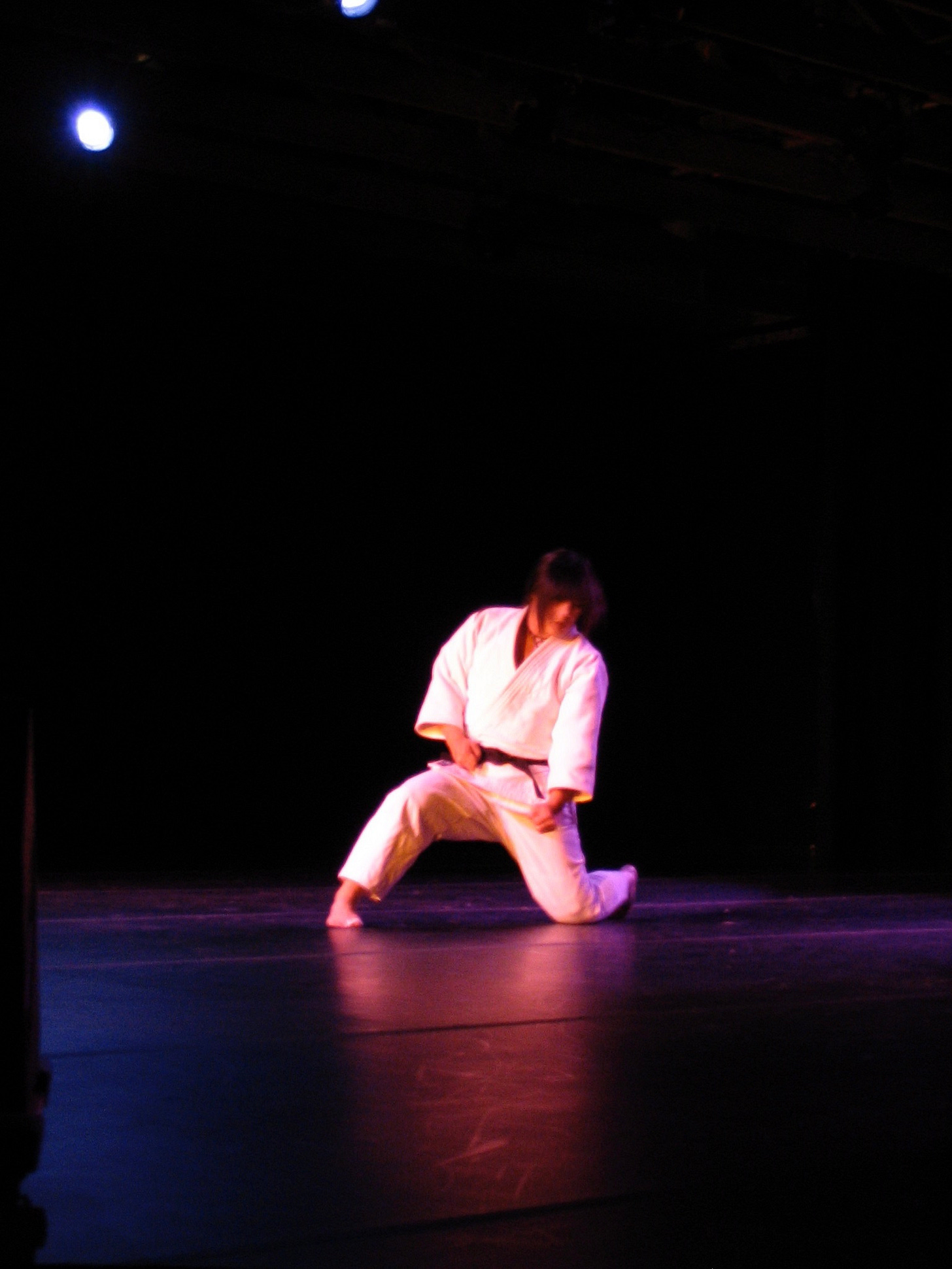 END SHAKUHACHI
My coaches were excellent athletes, but violent people. They were my role models…Steve, Diane, Jimmy, Miguel, National Champions. International. People who could, at will, anchor into the earth, then just fly into a technique…terrifying.
I remember a guy named Mike. A black belt, but not a very good one. Father of two, and I was beating him when I was a hotshot brown belt. One time, he pissed Steve off, I don't know why.
Steve threw him, and put a choke on him. In judo, the quickest and cleanest strangle is at the carotid arteries, to cut the blood to the head. You don't crush the windpipe, unless you want to hurt someone bad.
Steve crushed the windpipe. He choked Mike, then released, then choked again. Then released, then choked. Steve broke Mike there, in front of all of us. In front of Mike's children. I saw snot come out Mike's nose, saw his eyes roll back in his head, then return, bloodshot and sobbing and begging.
And Steve was smiling the whole time.
You remember things like that. The cruelty, the screaming, but you also remember part of you was smiling, too.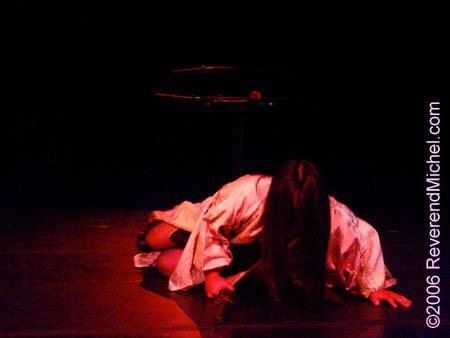 BEGIN SHAKUHACHI
And I was a hotshot brown belt and one of the best high school wrestlers in my league. And in a tournament, someone charged me, and I threw a cross face so hard, I felt his nose crunch on my forearm. And it felt good, the way breaking a nose should feel. And he charged once more, and I crunched it again. And I won.
But afterward, I felt sick. Then I felt soft. Too soft.
Because Steve never felt sick afterward. He and Jimmy and Miguel would go to clubs after Friday practice. Hit on the women, beat up the men…which is not too difficult when you've just won a bronze medal at the Pan-Am games.
Me, I just felt sick watching them go.
But I never left judo. Never.
I never had a problem practicing or training or even hurting someone, if I had to. I just had a problem with enjoying the hurt.
But damn, while that person is in the air, or falling, or even blacking out—it's poetry. It's prayer.
When a throw works, it IS a work of art, of faith. The opponent becomes lighter than air—it is as if you are pulling down, not up, as if he is a brush and you the painter, inscribing a perfect circle in the sky.
I would practice my throws for hours at a time, trying to make one motion flow perfectly into the next, and trying not to try, not to think.
In a fight, it's like creating something beautiful out of chaos, opponent transforms from adversary, to self, to weightless, to joy.
Then—an instant of mindlessness, and choices, where pulling down one way means your opponent gets up, and pulling just a little differently means he doesn't.
And then, you look down, and usually your opponent gets up. You practice this move a thousand times, and he usually gets up, but this time is different. This time, he was drunk, or he pushed a friend, or maybe you're just feeling evil that day.
Feelings can get so mixed up—cruelty, love, passion, lust. They can feel so much alike. But so different…
I think of great martial artists like Muhammad Ali, Bruce Lee or Miyamoto Musashi… Even Kano Sensei, who invented Judo. Fighting not for bloodlust, but for joy, or discovery or even love. I wonder though, sometimes, how sure we can be?
I can say I was happiest not when I was thinking of becoming like my coaches but when I was alone in the corner, perfecting my moves.
But what if your joy hurts?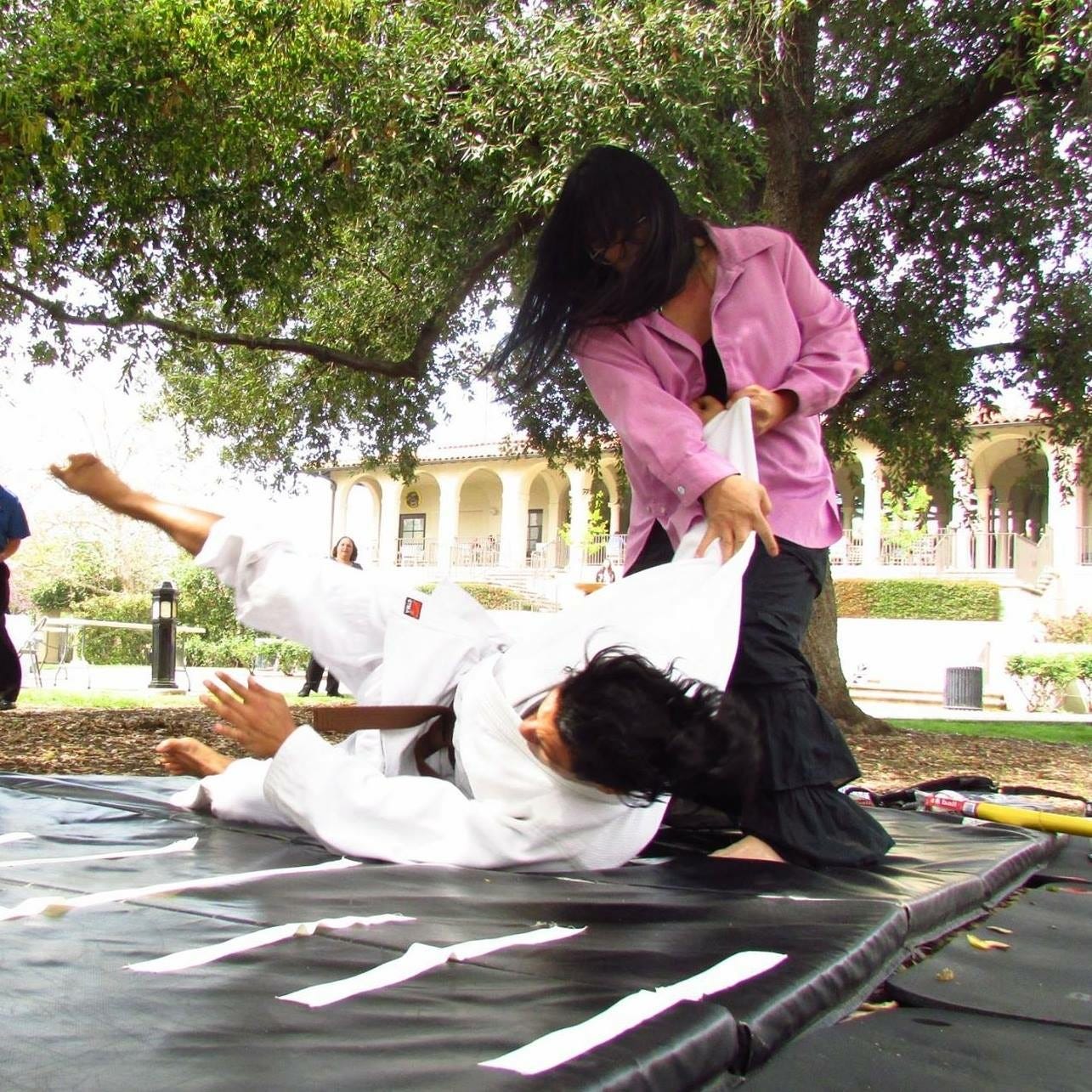 END SHAKUHACHI
Once I was training with my assistant instructor. I hit a throw perfectly, or so I thought. Somehow he blocked my momentum, just for an instant, and something in me smiled at the challenge! So I pulled him, hard, hard enough to feel a pop, like a drumstick detaching from a thigh as he fell to the ground, part of a perfect circle.
He was clutching his shoulder. I propped him up, asked someone to hold him, and watched him wince as I pulled and the shoulder popped back in.
Then I went to the bathroom
And threw up.
I tell this story, and some people wish they could do that. Friends… Students… If I were to tell you about that time I laid out five people, some would think
Wow, I wish I could do that!
But they don't understand what happens after.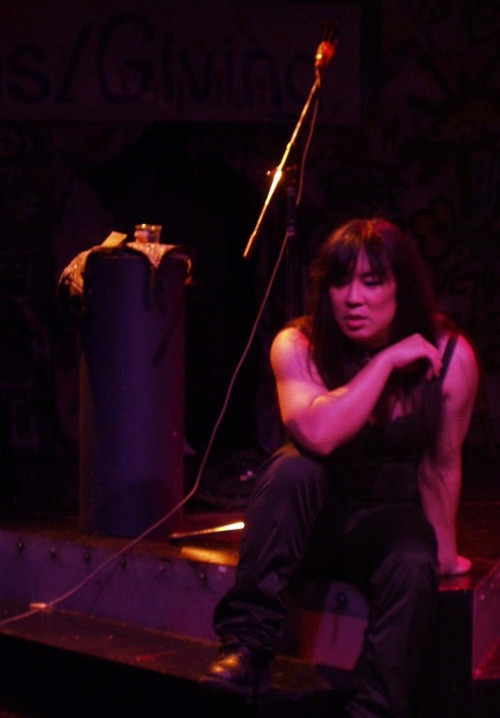 BEGIN SHAKUHACHI
I hope that what compelled me was not just bloodlust,
but the search for myself in the feeling of a perfect throw
perfect timing, as if in a dance, a painting, music.
But like painting or poetry, judo can be cruel. And every perfection it creates must be weighed against everything damaged, from opponents to lovers, to families…to you. You remember things like that. The cruelty, the screaming, but you also remember—part of you was smiling, too.
In the end, you can only pray that what you've become is worth the pain you cause.
That in the journey from this to this, (hold new gi to old gi)
Your joy echoed the joy of something more.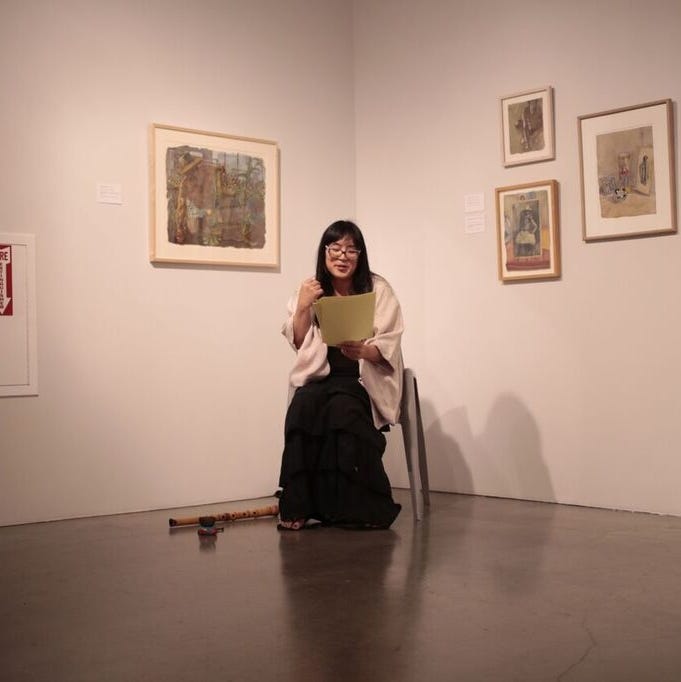 BEGIN TO FADE TO BACKLIGHT WHEN I KNEEL
Perhaps that is why Muhammad Ali prayed five time a day, Bruce Lee wrote a meditation on the Tao,
Musashi spent his last days carving the faces of his opponents in a cave,
and Kano's highest Judo techniques are a set of five moves, unnamed, whose patterns evoke the body and the universe as one and the same, yet are unfinished and undeveloped, leaving Judo forever open,
and forever unsure.
FADE OUT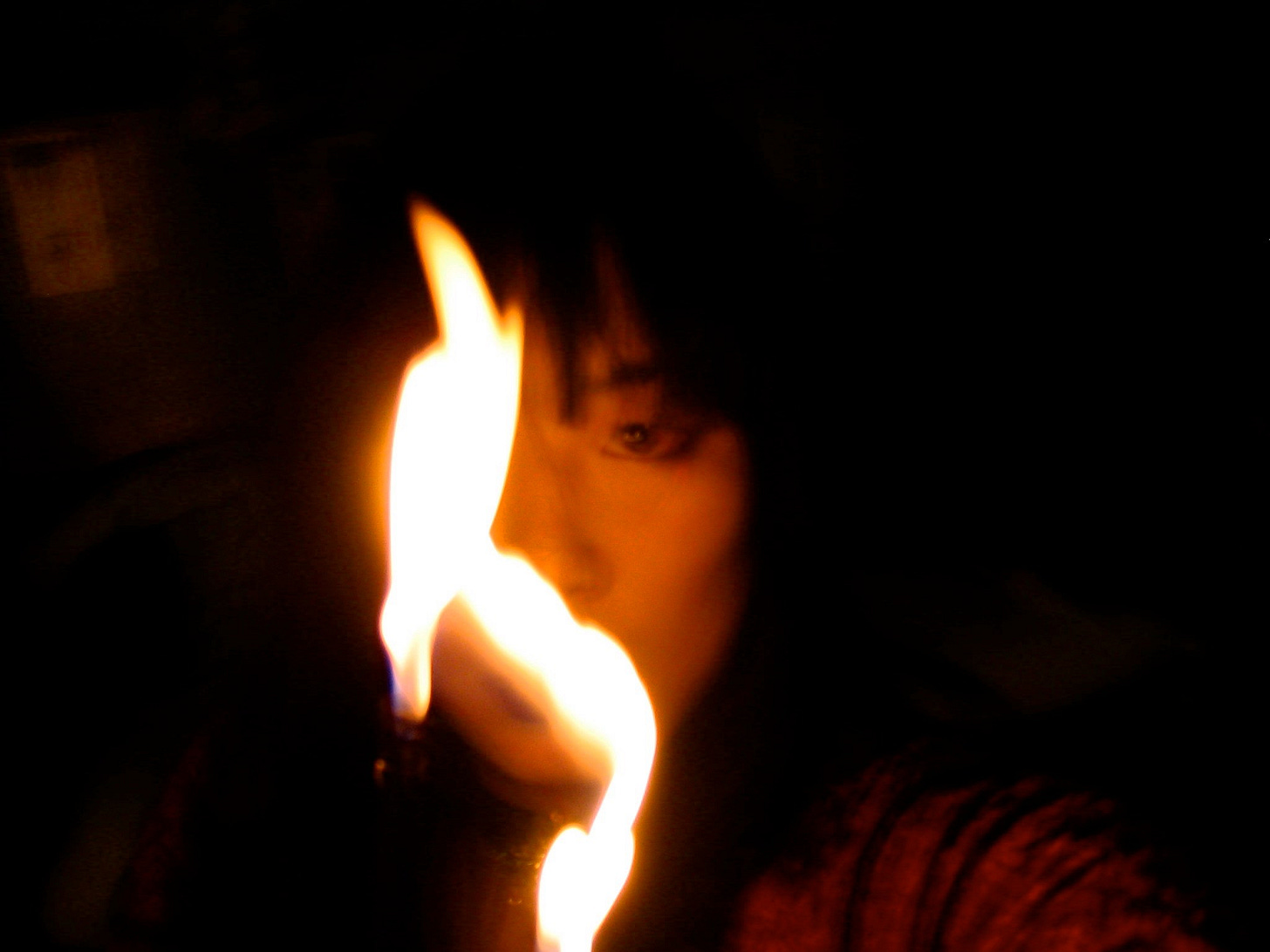 --
Next Week--TBA
All photos mine.