The Power-Hungry Games: Is the Kardashev Scale Really All That?
What if the mark of an advanced civilization is its inhabitants being happy and fulfilled just as they are?

The Kardashev Scale was created in 1964 by the Soviet astronomer Nikolai Kardashev to assess a civilization's technological development. Kardashev assumed that technological development requires increased power consumption—basically, great civilizations incur great energy bills.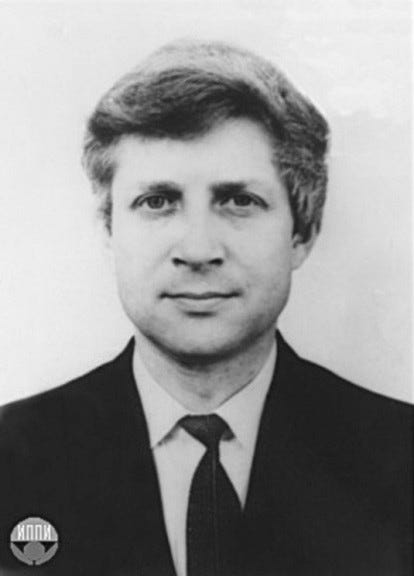 Nikolai Kardashev*
And so, Kardashev hypothesized that civilizations should advance according to these levels:
Type 1: Harnesses the power of a planet.
Type 2: Harnesses the power of a star. A "Dyson Sphere."
Type 3: Harnesses the power of a galaxy.
It stops at Type 3 because in 1964, our galaxy was still considered pretty big. Since 1964, other have expanded the scale to include:
Type 0: Still trying to turn the power on.
Type 1: Harnesses the power of a planet.
Type 2: Harnesses the power of a star. A "Dyson Sphere."
Type 3: Harnesses the power of a galaxy.
Type 4: Harnesses the power of the universe (Or dark matter or dark energy or whatever seems next.)
Type 5: Harnesses the power of the multiverse (Because cool, right?)
And so on and so on.
By focusing only on power, the Kardashev scale is simple, but reductive. If the civilization has harnessed a star, it is Type 2. How it did so is unimportant. Might a civilization have enslaved entire groups of people? No problem.
Perhaps exterminated others? All good.
Still Type 2.
The Kardashev Scale does not mention the weak, let alone include anything about protecting them.
In fact, buried within the Kardashev scale is the implicit endorsement of genocide. Since the civilization in question must harness the entirety of whatever it is harnessing, there can be only one Kardashev Type 2 civilization per star, one Kardashev Type 3 civilization per galaxy, and so on.
But what happens to everyone else?
✨✨✨
Is the purpose of a civilization to harness more power? Really?
Are we happier, healthier—are our laws more just? How are the hamburgers? The music? Is health care available to everyone? Is slavery still practiced? The Kardashev scale says nothing about any of this.
One can argue that the Kardashev scale says nothing about happiness and equality because it was never meant to—it's a technological scale. However, many people—scientists included—have generalized the Kardashev scale from a measure of technological advancement to simply "advancement."
Virtually all searches for extraterrestrial intelligence begin with the assumption that advanced civilizations should be more powerful than ours. Kardashev Type 2 or Type 3 civilizations would have powerful communications and energy signatures, giant structures engulfing stars…spaceships of unimaginable destructive capabilities…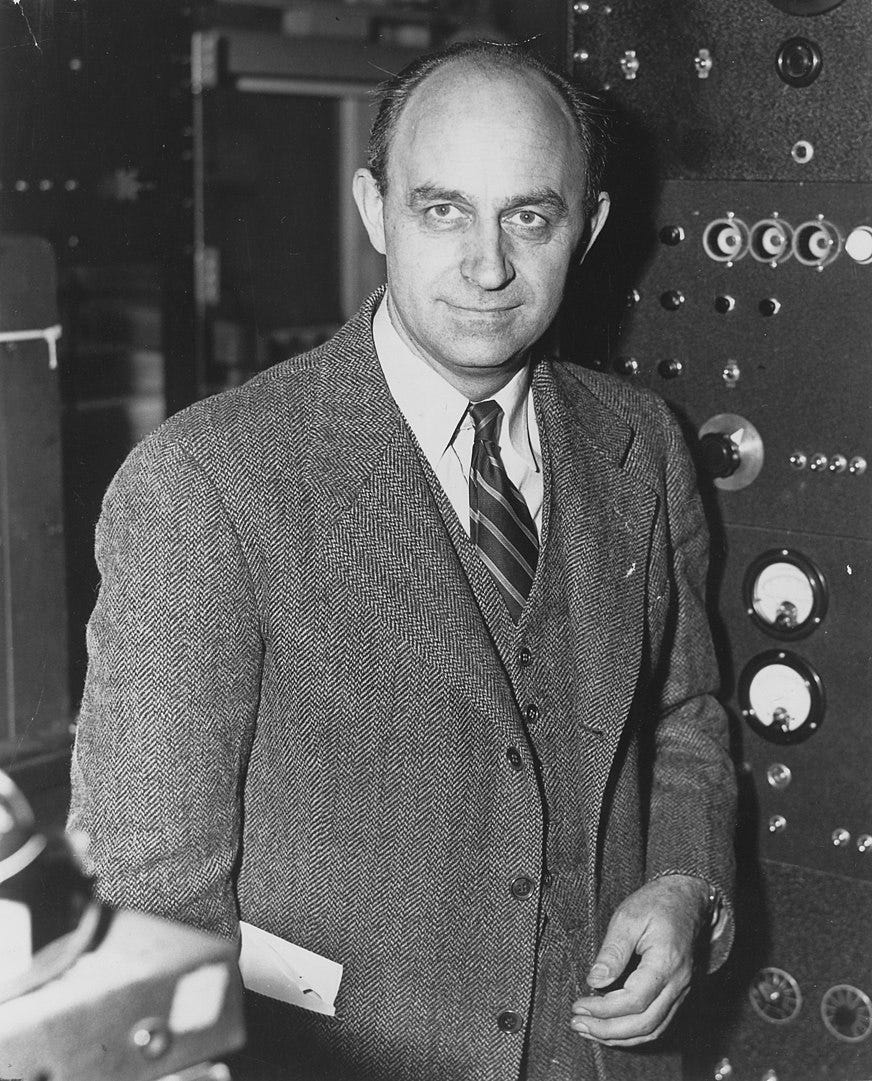 Enrico Fermi--How could anyone not want to talk to him?**
The Fermi Paradox, that asks "if there are aliens, why haven't they contacted us?" is a paradox precisely because Fermi, like Kardashev, could not imagine that a civilization might advance without harnessing the cosmically significant levels of power needed to bridge the universe.
But the Fermi Paradox is a LOT less paradoxical if one understands that grasping for power is a pretty shallow way to live—for us, for the rest of the universe, for anyone.
Why would I want to live in a Type 2 civilization if there's no guarantee that trans people are treated any better than now?
In fact, it sounds rather horrible.
Even in a Kardashev 5 Civilization, there is still no guarantee that a trans person can use the bathroom. A civilization that does not let me pee in peace—yet controls the entire multiverse?
Why would I want that?
On the other hand, is it possible that the mark of an advanced civilization is people being happy and fulfilled just as they are?
✨✨✨
So, in response to Kardashev, I decided to sketch out my own scale.
The Aoki Scale is based not on harnessing technology, but civilizations deepening their understandings of self and community. To progress from one level to the next requires quantum leaps in language, empathy, and technology.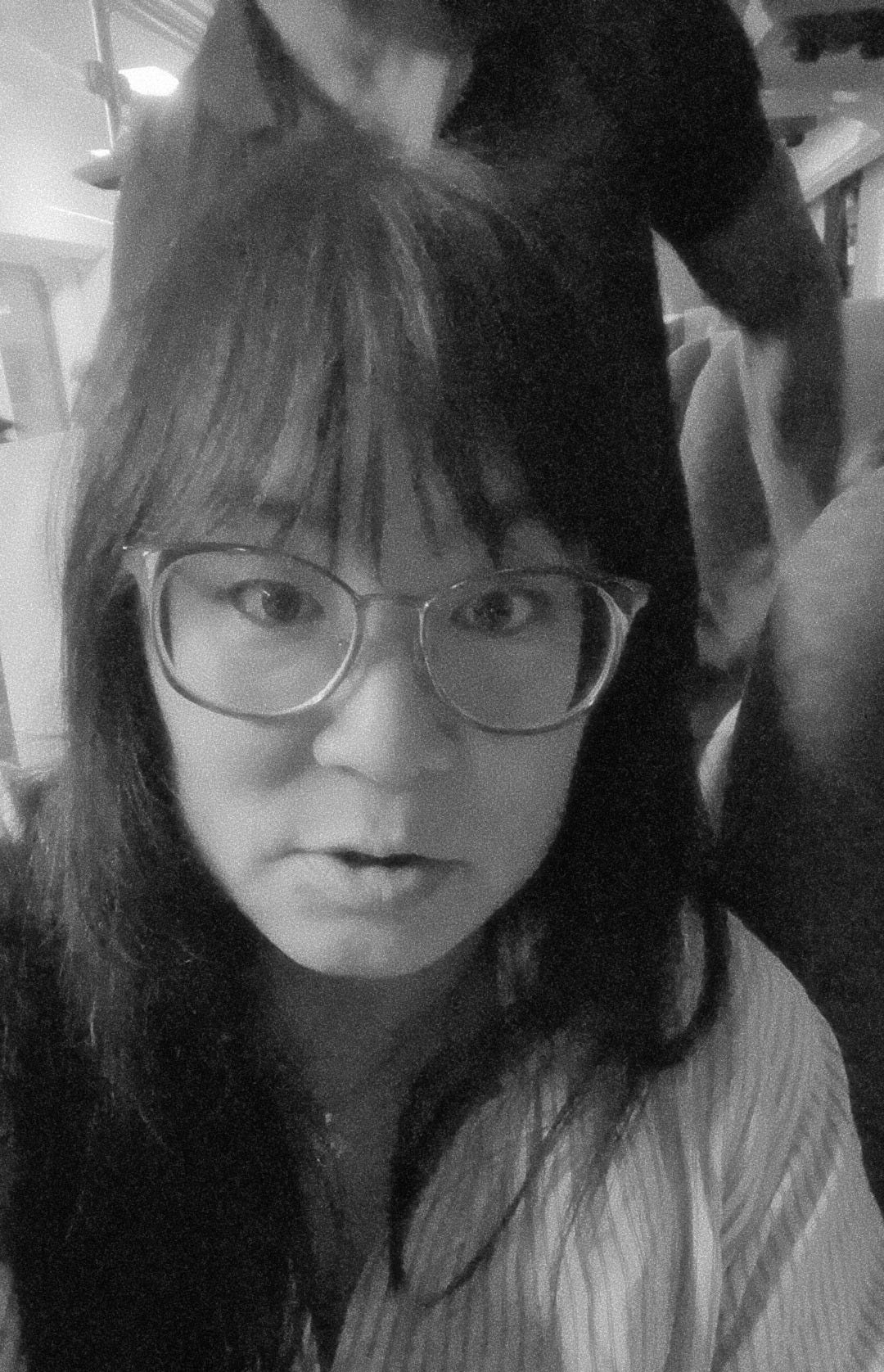 Thinking the Aoki scale will seem more legit if my photo looks faded and in black and white.
Unlike the Kardashev scale, this scale is defined by the weakest, least privileged members of a civilization. To be a Type 3 civilization means that everyone—strong, weak, old, young, everyone—is included in that civilization. A would-be Type 2 civilization that forces some of its people to live in fear for their survival is not a Type 2 civilization. It is a Type 0 civilization.
Anyway, here's my Aoki scale:
Aoki Type 0—Basic Existence. Basic survival consumes most resources. These civilizations (if they can even be called civilizations) are motivated by fear, survival, hunger. There is little time to contemplate further, so there are no myths or song—let alone writing and record keeping. Very little, if any, knowledge is passed between generations.
Aoki Type 1—Basic Language. Through language, people form communities. This allows for spaces and places to inquire about one's life and surroundings. Language evolves to express stories, legends, histories, and other knowledge. Wisdom can be accumulated within families and tribes. Ethics and morality appear.
Aoki Type 2—Basic Institutions. Inhabitants are now immersed into established cultures—orthodoxies. The power from this allows for far greater exploration of the universe, as well as the refinement of art and sciences.
From this point on, famine and hunger are no longer seen as uncontrollable threats—but rather due to the civilization's own actions and choices. Conflicts rise between different groups over who is really valid, or right, or even "civilized." Ironically these are more devastating than fights for direct survival.
Many civilizations never progress beyond Type 2.
Aoki Type 3—Universal Institutions. Through processes unimaginable to preceding civilizations, a common code of beliefs, morals, and ethics emerges that includes everyone. In Type 3 civilizations, all groups and individuals expect and believe that they are treated justly and fairly. Internal warfare is a thing of the past. Any misunderstandings are seen as opportunities to advance the society, and there are none of the prejudices and debasements present in Type 2 civilizations.
Trans people stop worrying about using the bathroom here.
Type 3 civilizations can evoke strong emotions in preceding civilizations, as they tend to be seen as alien and horrific.
Aoki Type 4—Universal Language. Through processes unimaginable to preceding civilizations, language reaches a point where everyone understands the denotations and connotations of what is being spoken. Injustice and prejudice are eliminated, as understanding is always achievable. This leads to expansive knowledge and breakthroughs—art and philosophy and medicine and math, all being parts of this language, develop to their highest levels.
Type 4 Civilizations are inscrutable to all preceding civilizations.
Everyone—regardless of gender, or body type, or age, or appearance—has an equal chance of success on popular dating apps here.
Aoki Type 5— Universal Existence. Beings evolve beyond language to mutual and full understanding. Synergy appears—a concept that dissolves any remaining barriers between individuals, societies, and ethos and cultures. Both social (whatever that is at this stage) and individual fulfillment (whatever that is at this stage) are simply assumed (if they even are different things now) reinforced and applied toward the benefit of all—not through law of ideal, but because it is natural, automatic, even blissful.
Beyond the limitations of want and love, ambition and justice, yet reaping all their benefits, Type 5 civilizations begin to connect with the universe. These civilizations, (if they can even be called civilizations) are inscrutable to all previous civilizations because they have transcended them.
✨✨✨
Notes on the Aoki Scale:
I enjoyed this whole exercise—and you might want to try making up your own scale, too. After all, why should Kardashev have all the fun?
My scale is just as technological as the Kardashev scale, except rather than focusing on hard sciences, it recognizes advancements in social sciences, life sciences, linguistics, and other fields of learning.
This is all extremely hypothetical, and I can't even begin to imagine what a Type 3 civilization would be like, let alone a Type 5.
However, if "people being happy and fulfilled just as they are" sounds absurd, yet you still think "controlling the power of the multiverse" is a valid goal—well, you do you.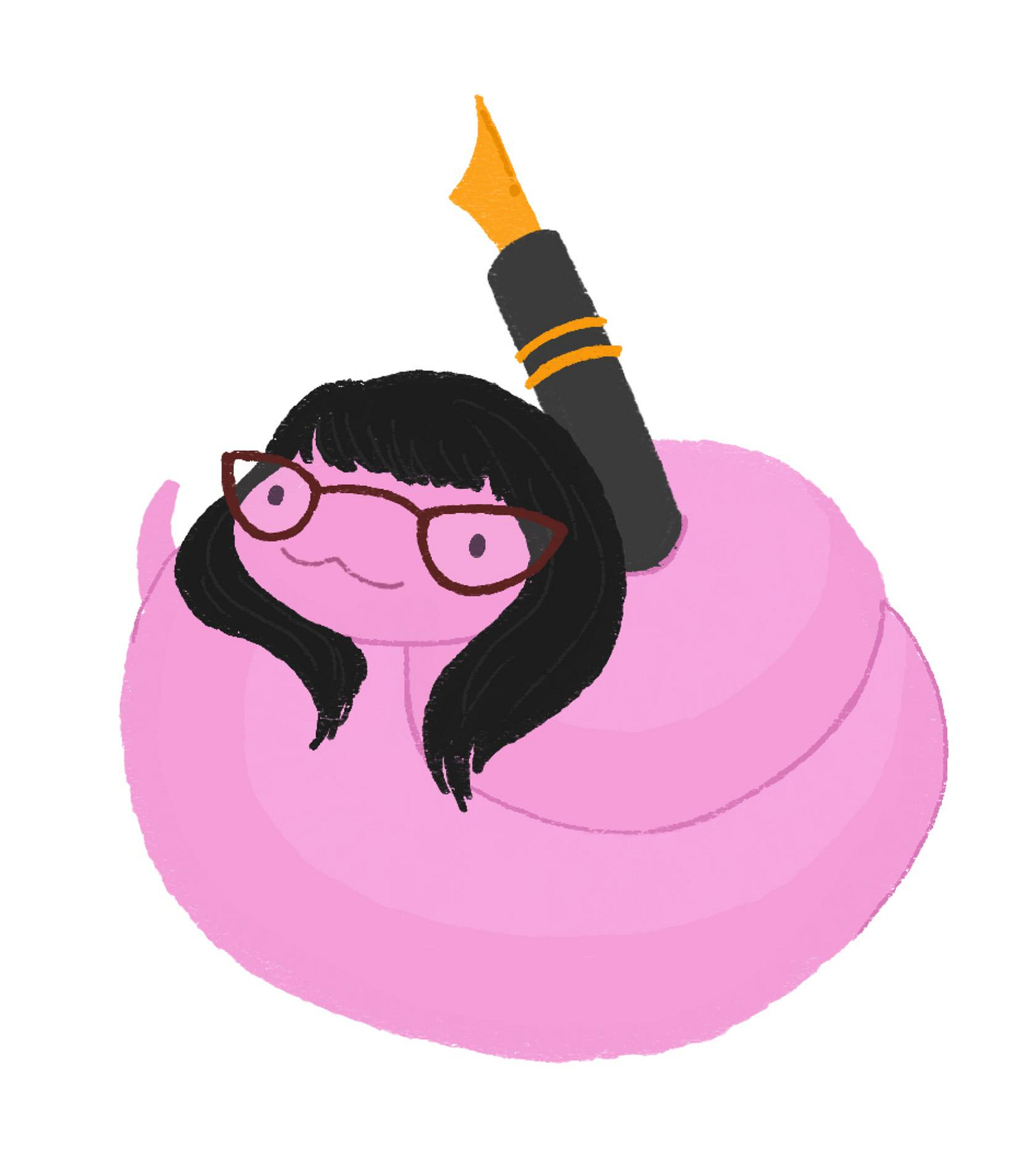 --
Next Week--Seeing is Believing: Queer Presence and the Hubble Deep Field.
Cover by: By Indif - Own workderivative work:1 Earth (blank 2).png4 Milky Way (blank 2).png, CC BY-SA 3.0, https://commons.wikimedia.org/w/index.php?curid=29015315
*Courtesy of the Russian Academy of Sciences.
**By Department of Energy. Office of Public Affairs - This tag does not indicate the copyright status of the attached work. A normal copyright tag is still required. See Commons:Licensing., Public Domain, https://commons.wikimedia.org/w/index.php?curid=156854